| | | |
| --- | --- | --- |
| | | Our picks for the 10 most listened to music in Laos, the land of a million elephants. |

Lao History, In a nutshell
Modern day Laos has its roots in the ancient Lao kingdom of Lan Xang, established in the 14th Century under King Fa Ngum. Lan Xang flourished from the 14th century until it was split into two separate kingdoms, Vientiane and Luang Prabang, in the 18th century.

In 1975, the Communist Pathet Lao took control of the government ending a six-century-old monarchy and instituting a strict socialist regime closely aligned to Vietnam. A gradual return to private enterprise and the liberalization of foreign investment laws began in 1986. Laos became a member of ASEAN in 1997.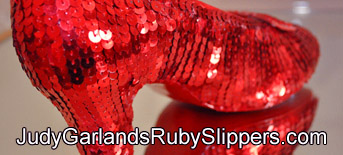 Judy Garland's Ruby Slippers: The most beautiful pair of shoes worn by the most beautiful actress in movie history.
Websites of the Day